Pibern Trail starts from the end (North) of campground 1, to the left of the restroom.
You can find it here: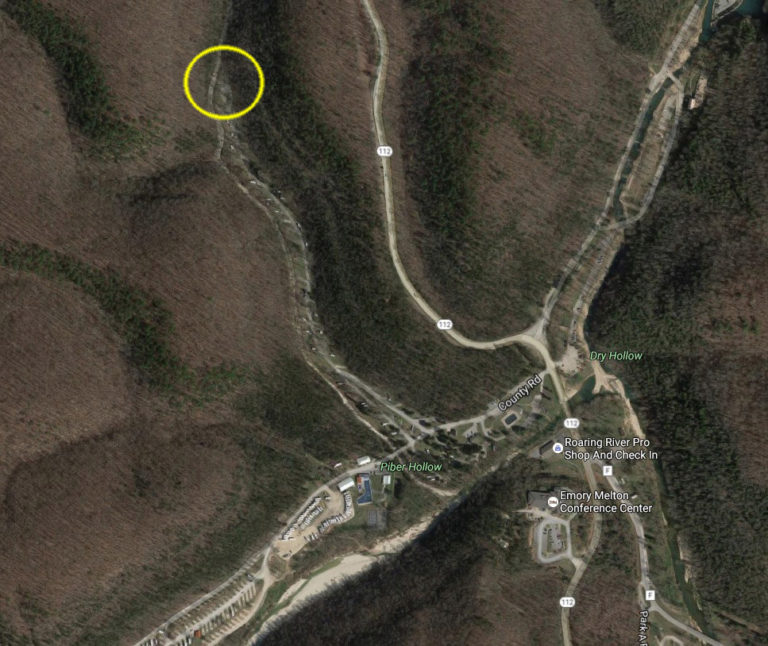 It runs for 1 mile one way, through some beautiful Ozark bluffs. It does have a couple of steep parts, up some bluffs. The trail is well-maintained, and pretty easy to follow. It's marked with blue markers. According to the State Park, this trail was developed in the '30s when the Civilian Conservation Corps were taking resources to use for constructing the park. It's rated moderate, so make sure you are up to the task before you get started, and bring water for the trek.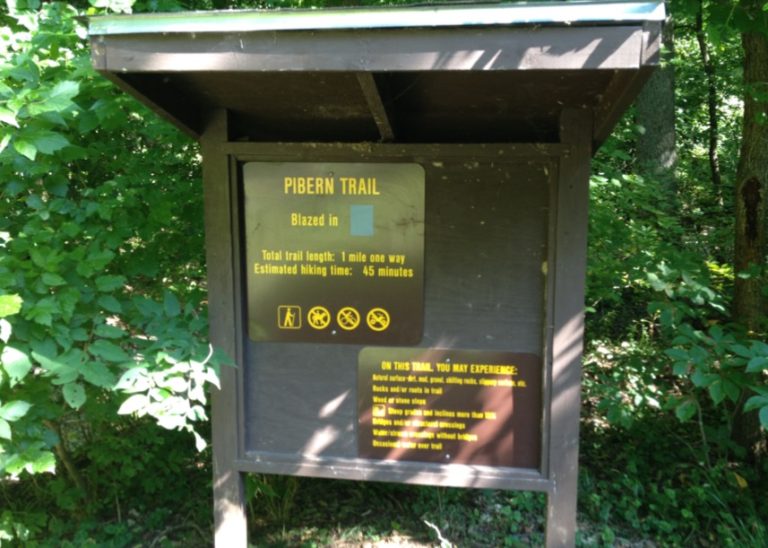 It took us about 40 minutes to get from the trailhead to the end of the trail that pops out near the Paradise Valley Resort. (By the way, the Paradise Valley Resort has an excellent cafe on site. Get an ice cream cone or pizza!) We were going at a moderate pace. The trail is nice and shady, with lots of trees, rock formation, and peace. We didn't see anyone else hiking the trail when we were on it. We did take bottles of water for the trip, and they were needed in the summer heat. We did pack the empty bottles out, by the way. The trail is clean, but we did pick up a few pieces of litter on the way. Since we had drive to the trailhead, it took another 15 minute walk through the campground to get back to the car from the exit point.
Here's a short video of the trail. The quality isn't great, but you can get the feel for it.
More trail links below: