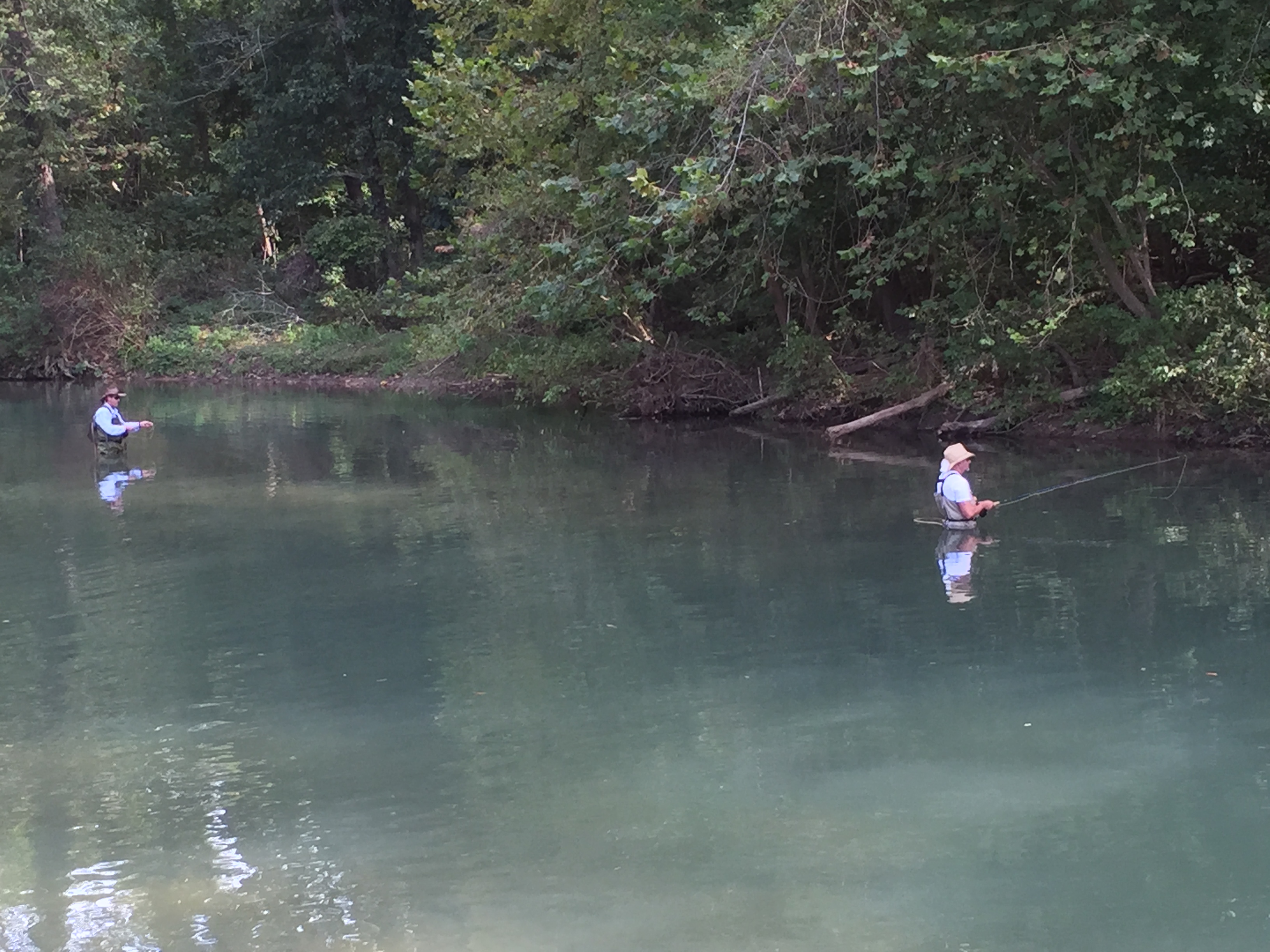 The Roaring River emerges from an icy spring, providing the perfect habitat for Rainbow Trout hatched for release. The Missouri Department of Conservation stocks the river, so from your first visit to the river you will be able to see the trout swimming in the clear water.
Crystal River Fly Fishing Combo Kit
To catch them, however, you will need a Missouri Fishing License, as well as a daily tag available at the new store just down the road toward the Emory Melton Inn.
The Roaring River State Park store is the place to get started. Regardless if you are fishing with an ultralight rod and reel, or a fly rod, learn a few tricks and you will catch your limit in no time.
Choose some articles to learn more about fishing on the beautiful Roaring River. Pretty soon you'll be HOOKED, tying your own flies and fly fishing like a pro.
Here are the regulations according to Missouri State Parks:
• Trout fishing is permitted in accordance with the state wildlife code and posted restrictions daily from March 1 through Oct. 31, and during the winter catch-and-release season from the second Friday in November to the second Monday in February on Friday, Saturday, Sunday and Monday only.
• Each angler shall display a daily trout tag purchased on the area and bearing his or her signature.
• Each angler shall have a state fishing permit except those 15 years and younger or Missouri residents 65 years and older.
• Each angler shall keep their trout separate at all times and identified with their name and address.
• Daily limit is four, all brown trout must be equal to or greater than 15". There is no length limit on rainbow trout. Possession limit is 8 trout.
• Only a single pole or rod may be used. Gigging, snaring or snagging is not permitted.
• No person shall continue to fish for any species in these trout waters after having four trout in possession.
• The use of game fish or parts thereof for bait is prohibited; chumming is not permitted.
• No trout may be possessed in the catch-and-release area.