Eagle's Nest Trail runs from campground 2, near campsite 94, runs for 2.75 miles with good climbs and scenery. The gps coordinates for the trailhead are 36.57824066, -93.83196969 if you are interested!
The trailhead is here at the red pin: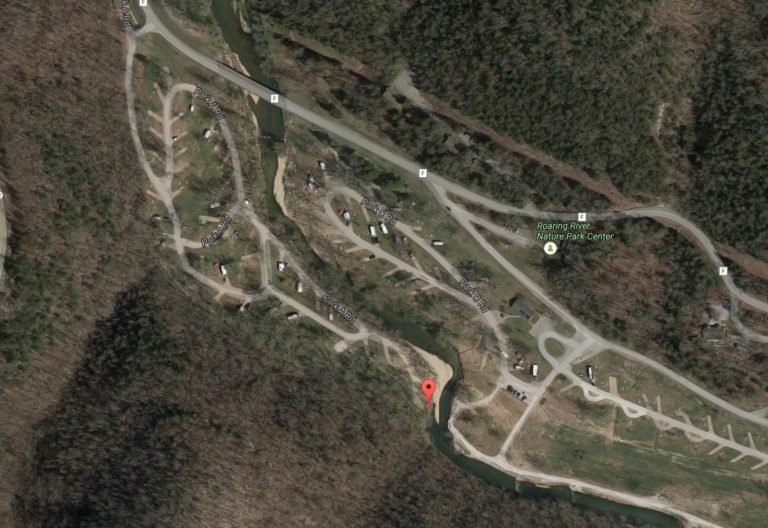 We haven't hiked the trail yet, but it's coming September 2016. According to everything we've read, it's a fun hike, but it goes up to one of the highest points in the park. Thus, the Missouri State Park ranks it "Rugged," so be prepared. They estimate it will take 2 hours and 45 minutes to hike. It's blazed with green markers.
The trail closes at 3pm in the winter, as it appears that that's the time of year the Eagle's roost.
You can check out the trail map here.